Salon is now an archive.
New site here
This site's archives
---
1 November 2008 at 7:15:07 PM
salon

I gotta say, if Palin wasn't so much of an outlier, she would KNOW this was baloney. I mean, common sense would tell you that, given what a tight leash the McCain campaign wanted to have on her as a loose cannon, anything that involved a FOREIGN DIGNITARY would be CLEARED THROUGH THEM,. Sarah Palin apparently didn't even have that thought enter her head.


Permalink
Views: 1676
Latest Blog Post by salon -Video- Somervell County Commissioners Court Special Sessions (2) Dec 23 2019
Somervell County Salon Blog is now an archive site. Commenting not enabled.

---
---



Guest


Today Is
Friday, September 17, 2021

---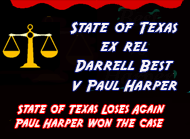 Latest Posts

More Blog Headlines