Salon is now an archive.
New site here
This site's archives
---
29 October 2008 at 9:21:43 AM
salon

Wrote about John McCain's socialism here before (with video goodness)

For her part, Sarah Palin, who has lately taken to calling Obama "Barack the Wealth Spreader," seems to be something of a suspect character herself. She is, at the very least, a fellow-traveller of what might be called socialism with an Alaskan face. The state that she governs has no income or sales tax. Instead, it imposes huge levies on the oil companies that lease its oil fields. The proceeds finance the government's activities and enable it to issue a four-figure annual check to every man, woman, and child in the state. One of the reasons Palin has been a popular governor is that she added an extra twelve hundred dollars to this year's check, bringing the per-person total to $3,269. A few weeks before she was nominated for Vice-President, she told a visiting journalist—Philip Gourevitch, of this magazine—that "we're set up, unlike other states in the union, where it's collectively Alaskans own the resources. So we share in the wealth when the development of these resources occurs." Perhaps there is some meaningful distinction between spreading the wealth and sharing it ("collectively," no less), but finding it would require the analytic skills of Karl the Marxist.

and we all know that Teddy Roosevelt is a hero of McCain's right? From Daily Dish

From an anti-T.R. letter to the editor of the New York Times in 1908:

Moreover, most of the Rooseveltian policies - the arid land reclamation schemes, the National forests, the leasing of coal and mineral rights, the renting of grazing lands, the construction of the Panama Canal by direct employment, the development of water powers under public ownership and control - are in strict harmony with Socialist principles....The faith of our forefathers in the sacred principle of competition as the self-acting force which yielded ideal justice and rendered to every man according to his deserts, has departed as surely as the belief in witchcraft. [Socialists] can't threaten me worse than Theodore Roosevelt does with his inheritance and income tax schemes and the social workers of New York with their ever-increasing demands on the city budget.


Permalink Tags: john mccain sarah palin teddy roosevelt socialist
Views: 2016
Latest Blog Post by salon -Video- Somervell County Commissioners Court Special Sessions (2) Dec 23 2019
More Posts You Might Enjoy
Ditto With Dungeon Diary on Sarah Palin's 15 Minutes of Fame
Video-John McCain Seems to be Seriously Upset about Obama's Helicopter
More on McCain and the Keating Five-Did McCain Leak Information to the Ethics Committee?
McCain Cranks OUt ANOTHER Desperate Gulit by Association Gambit-Except He's Also Involved
Somervell County Salon Blog is now an archive site. Commenting not enabled.

---
---



Guest


Today Is
Tuesday, March 28, 2023

---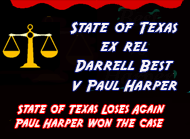 Latest Posts

More Blog Headlines