Salon is now an archive.
New site here
---
18 September 2008 at 2:02:08 PM
Somervell County Salon Blog is now an archive site. Commenting not enabled.

Comments!
---
1 - salon 18 Sep 2008 @ 2:14:40 PM
Heh. I've love to hear the crowd after she said that. Reminds me of that Southwest Airlines commercial where the band comes out and says "Hello Detroit!" and he's in Cleveland and the tag line is "Want to get away?".
Latest Blog Post by salon -
Video- Somervell County Commissioners Court Special Sessions (2) Dec 23 2019
---

2 - emmalee 19 Sep 2008 @ 9:23:26 AM
She not only messed up the city name, she also said she was proud of the hockey team the Iowa Chops. She must not have done her homework, b/c the Chops are from Des Moines. Cedar Rapids has it's own hockey team.....the Ruff Ryders. Oops!
---
3 - salon 19 Sep 2008 @ 10:00:09 AM
Heh. Pretty funny for a *Hockey Mom*.
Latest Blog Post by salon -
Video- Somervell County Commissioners Court Special Sessions (2) Dec 23 2019
---
---



Guest


Today Is
Sunday, January 24, 2021

---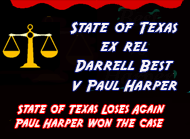 Latest Posts

More Blog Headlines