Salon is now an archive.
New site here
This site's archives
---
12 September 2008 at 3:05:50 PM
salon

Why does John McCain tell so many lies? Because lying works! If you didn't read that AP analysis we mentioned earlier, you really should. It makes the very instructive point that even if the press actually does its job and shows that the lies John McCain and his surrogates tell are, real, honest-to-God lies, it doesn't make a difference. Noting how the media had debunked many strands in the giant web of lies the McCain team has put out over the last two weeks, the article goes on to admit that it doesn't really matter:

Major news outlets have written such fact-checking articles for years. "But in the last two election cycles, the very notion that the facts matter seems to be under assault," said Michael X. Delli Carpini, an authority on political ads at the University of Pennsylvania's Annenberg School for Communication. "Candidates and their consultants seem to have learned that as long as you don't back down from your charges or claims, they will stick in the minds of voters regardless of their accuracy or at a minimum, what the truth is will remain murky, a matter of opinion rather than fact."

Time's Joe Klein, disgusted by the lies propagated in the McCain campaign's lying "Obama wants to teach your kindergartener how to screw" ad, predicted that at the end of the campaign McCain, "contrite and suddenly honorable again in victory or defeat," would apologize for things getting a little crazy during the heat of the campaign. Big deal. He'll be doing that apologizing from the Oval Office he lied his way into. Because John McCain lies, and apparently we're going to let him get away with it. Lucky him. Lucky us.


Permalink Tags: john mccain liar why does John McCain lie
Views: 1953
Latest Blog Post by salon -Video- Somervell County Commissioners Court Special Sessions (2) Dec 23 2019
More Posts You Might Enjoy
Checking in on Trump's Dishonest and Corrupt Administration for 5/10/2019
Liar Trump has some new lawsuit problems -on his birthday
Great Article by Bernie Sanders- What Should We Do if the president is a liar?
Hillary Clinton the Flip Flopper and Liar- from her Iowa 2016 Speech
Somervell County Salon Blog is now an archive site. Commenting not enabled.

---
---



Guest


Today Is
Sunday, November 27, 2022

---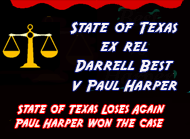 Latest Posts

More Blog Headlines