Salon is now an archive.
New site here
This site's archives
---
21 June 2008 at 7:40:16 PM
Somervell County Salon Blog is now an archive site. Commenting not enabled.

Comments!
---

1 - rudy 22 Sep 2008 @ 3:44:53 PM
This is the samething they (Army) did to
---

2 - anonymous 4 Dec 2008 @ 10:51:05 AM
The Block situation came about because of the NCO's, etc, above them who should not have been in the line of work they were. They were not good leaders nor good to soldiers. But they are gone now thankfully.
---

3 - Anonymous 25 Feb 2009 @ 9:47:12 PM In reaction to comment number two your information is not correct.

---

4 - Anonymous 27 Feb 2009 @ 7:00:58 AM I just wanted to say, as a medic who worked on both Block and Norris at Witmer TMC that day it is an unfortunate event that is not uncommon in the military. I can speak for each medic and physician present that day that the murder/suicide is still very clear in our minds and haunts us. I was called from my room for another emergency only when I arrived I saw a beautiful girl whose life was wrongfully ended too soon by a coward who could not take responsibility for his actions.

---
5 - salon 27 Feb 2009 @ 12:50:05 PM
Thanks Anonymous. I'm glad to read from a person with a strong conscience!
Latest Blog Post by salon -
Video- Somervell County Commissioners Court Special Sessions (2) Dec 23 2019
---

6 - anonymous 9 Mar 2009 @ 4:49:40 AM As an iraq veteran, paramedic, and industrial fireman, i have seen chaos at is peak and know for a fact that somethings haunt the best of everyone and if this is why the man shot the poor women it to me is a sorry excuse. If you are haveing those kind of problems you need to seek help imediatly. The military does a terrible job of communicateing this but you need to.

---

7 - danij 24 Mar 2009 @ 7:44:17 PM i went to a web page that talked about how great SSG Norris' was. this was before the truth came out. even after the truth came out his family and friends still called him a hero. unbelievable. this fool was married with children and acted that way? wonder if he was a control freak to his wife and prior girlfriends. the upper ranking soldiers in his chain of command should feel guilty for condoning his behavior. they played a part in blocks' death i am in the military and i have never heard of this story. i found it from a link of PFC Lavena Johnson. i had never heard of lavena's story until i was doing research about sexual assault in the military. in a few weeks i will send a letter to the President of the US, my congressman and the FBI. i will also send it to about 80 different people of importance. i have found out a secret that leadership has been getting away with when it comes to sexual assault, harrassment, etc....1 out of 3 females and 1out of 10 males. our secrets of hiding sex predators is worse than the catholic church. for those of you who have fallen victim or know of victims who deaths have been covered up by the military; just remember.... "a lie can never live," justice delayed does not mean justice denied, when more than one person knows a secret, it is no longer considered a secret; the truth will eventually prevail

---

8 - amanda 15 Jul 2009 @ 12:44:41 AM
OK first off Kamisha wasnt pregnant i am a lifelong friend of hers who joined the military with her in 2005 i have read all the reports and have faced her parents and leadership on all aspects of this tragic loss, it is very sad and her family is still going through it today, i lost my best friend because of him but i also gained a new look on our military, they didnt help kamisha one bit in fact they made it worse for her, when your in the military and you have a problem they make you feel like you are a wimp or a quitter for lack of better words because you want to talk to a chaplain or anyone who might be able to help you, so most soldiers keep there issues and problems to there self which makes matters worse.......now that i have been to iraq and now im in the states its hard to deal with everyday life you leave a piece of your heart over there and youll never get it back.....ill never forget the day i had to see my best friend in a casket all because the army couldnt help out a soldier in need and get SSG Norris out of the army....kamisha was good soldier and a great friend and i want people to know that yes she dated a married man and yes she might have done things she shouldnt have but she was a female serving her country and her life was taken away too soon..... thank you all for positive comments but those who have negative ones im sorry you feel that way....i am trying to put out awarness to the people who dont fully understand military rules and regulations, and to
---

9 - anonymous 16 Jan 2010 @ 8:50:09 AM
Im sadden to here of this tragic death of a young woman wanting to keep her baby (as she had a right to do) having her life and the life of her unborn child snuffed out. This Norris is a murderer.
---
---



Guest


Today Is
Monday, October 2, 2023

---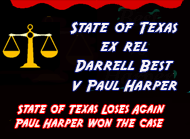 Latest Posts

More Blog Headlines