Salon is now an archive.
New site here
This site's archives
---
14 June 2008 at 3:24:20 PM
whitkat

When the UFO sightings took place in Stephenville at the first of the year, the Erath county seat received world-wide attention. Now the LA Times takes another look at the strange happenings in the Dairy Capital of Texas.

Strange lights over Texas

UFO sightings in the town of Stephenville set off a furor of theories, media coverage, even T-shirts. But was there an explanation?


Permalink
Views: 1681
Latest Blog Post by whitkat -Stephenville's UFO Sightings Continue to Ignite Interest
Somervell County Salon Blog is now an archive site. Commenting not enabled.

Comments!
---
1 - salon 14 Jun 2008 @ 4:51:27 PM
I have three t-shirts from all that. One from Stephenville High School with a cow being taken up into a spaceship, one from the Dr Pepper place in Dublin with the aliens coming to Dublin for Dr Pepper, and one with a cowboy hat with the purple Tarleton colors. But even though I'm outside half the time I didn't see the UFO! Dang it!
Latest Blog Post by salon -
Video- Somervell County Commissioners Court Special Sessions (2) Dec 23 2019
---
---



Guest


Today Is
Sunday, September 19, 2021

---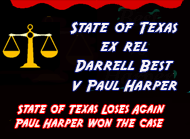 Latest Posts

More Blog Headlines