Salon is now an archive.
New site here
---
18 November 2007 at 2:21:44 PM
salon


Anybody but Clinton. He votes Republican, and I told him that I vote Democrat but also am not going to vote for Clinton and hope she doesn't win. What was interesting to me was that when I told him one main reason is that I'm sick of dynasties that have either involved the Bush family OR the Clintons, he agreed. So there you go, something Republicans and Democrats can agree on-we don't need any more ruling families that take turns running the country.


Permalink
Views: 628
Latest Blog Post by salon -Video- Somervell County Commissioners Court Special Sessions (2) Dec 23 2019
Somervell County Salon Blog is now an archive site. Commenting not enabled.

---
---



Guest


Today Is
Monday, January 25, 2021

---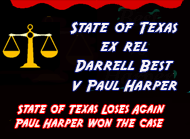 Latest Posts

More Blog Headlines