Salon is now an archive.
New site here
This site's archives
---
14 February 2007 at 10:50:41 AM
joe


That's right....the US of A is the provider of the missilles that Israel uses to fire at Lebanon, Palestine, and into the Gaza strip.


Permalink
Views: 1675
Latest Blog Post by joe -Women choose Internet over Sex
Somervell County Salon Blog is now an archive site. Commenting not enabled.

---
---



Guest


Today Is
Sunday, September 19, 2021

---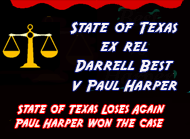 Latest Posts

More Blog Headlines