Salon is now an archive.
New site here
This site's archives
---
20 December 2006 at 2:06:27 PM
salon

When I heard the other day that Bush wanted to *surge* more troops into Iraq, I wondered where the heck those troops were going to come from, if not from troops already stretched thin and on yet another tour of duty. Last night on Hardball, some guy from the National Guard association said that they'd be happy to put more national guard servicemen in Iraq and that we already are using 60% of NG to supplement the regular army, etc. Sixty percent!


Permalink
Views: 2004
Latest Blog Post by salon -Video- Somervell County Commissioners Court Special Sessions (2) Dec 23 2019
Somervell County Salon Blog is now an archive site. Commenting not enabled.

Comments!
---

1 - vogelrl 21 Dec 2006 @ 8:51:51 AM Sell-Out Democrats Have Walked into a Bush Trap on Iraq ...By Dave Lindorff

They took what they thought was the easy road, condemning not the criminal policies themselves, but only the administration's handling of the wars. This led some to call not for an end to the wars, but for more troops.
https://tinyurl.com/vhcgo


---
---



Guest


Today Is
Monday, February 6, 2023

---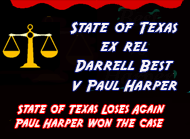 Latest Posts

More Blog Headlines