Salon is now an archive.
New site here
This site's archives
---
13 November 2006 at 1:25:19 PM
salon

Pharad LLC is working on a system that will scan people for weapons in open spaces-like airports, trains or subway terminals. They're some years away from it working but presumably this would do away eventually with standing in lines and getting checked for weapons-you'd simply be bombarded with radio waves as you walked through the airport. Now, people aren't supposed to be carrying guns in the airport, but you know this will catch on to other areas and my question is, how will this impact the concealed weapons laws?

While the initial system will detect concealed weapons, Pharad plans to add signatures to find disguised weapons, as well as bombs and explosives.



Permalink
Views: 1674
Latest Blog Post by salon -Video- Somervell County Commissioners Court Special Sessions (2) Dec 23 2019
Somervell County Salon Blog is now an archive site. Commenting not enabled.

---
---



Guest


Today Is
Sunday, September 19, 2021

---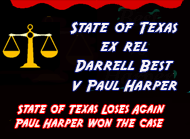 Latest Posts

More Blog Headlines