Salon is now an archive.
New site here
This site's archives
---
3 November 2006 at 12:34:28 PM
salon

and also got one last year in 2005, why is Erath Excels charter school still operating? I'm sure they must have notified the local community about these ratings and according to the TEA, when a school gets an unacceptable rating two consecutive years or more, state intervention increases or they close the school.

If a district or campus is rated Academically Unacceptable or AEA: Academically Unacceptable, the board of trustees must notify property owners and parents in the district of the rating, the improvements in performance expected by the Texas Education Agency, and the sanctions that may be imposed if the performance does not improve (TEC


Permalink
Views: 1753
Latest Blog Post by salon -Video- Somervell County Commissioners Court Special Sessions (2) Dec 23 2019
Somervell County Salon Blog is now an archive site. Commenting not enabled.

---
---



Guest


Today Is
Friday, October 22, 2021

---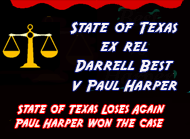 Latest Posts

More Blog Headlines