The Somervell County Commissioners Court met on November 18, 2019, online records here: http://somervellcountytx.iqm2.com/Citizens/Detail_Meeting.aspx?ID=1468
Yesterday I went to the County Clerk Michelle Reynolds office and requested to inspect the minutes from that meeting. They had been approved by the Commissioners Court on Monday yet they were not online yet. I took a picture of the only minutes that were in the file, handwritten notes, which show that Kenneth Wood is not at this meeting. There were NO typed up minutes in the file: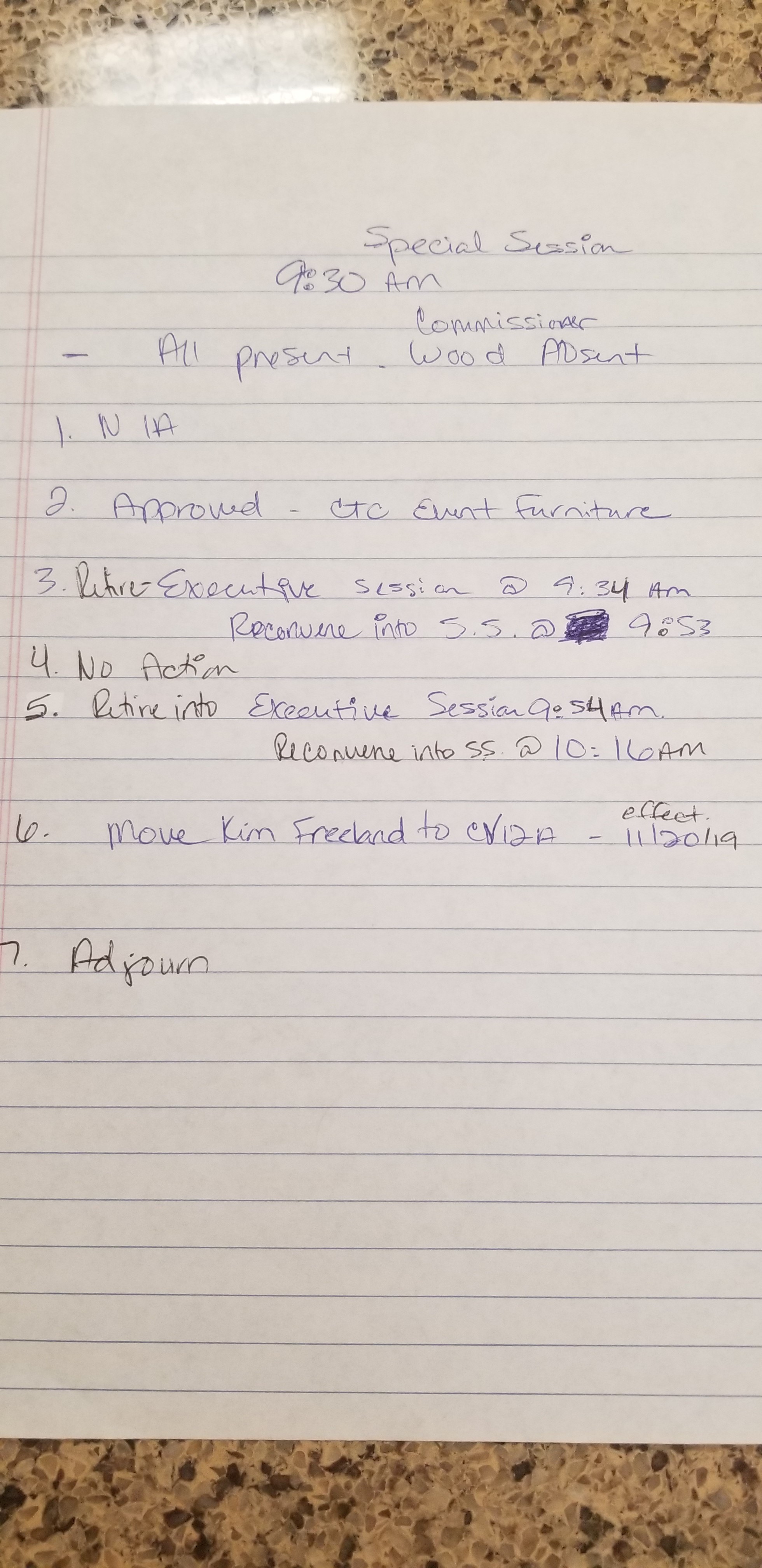 Now if you look at the 'official' minutes that were posted yesterday after I left the Clerk's Office, it says Wood was present: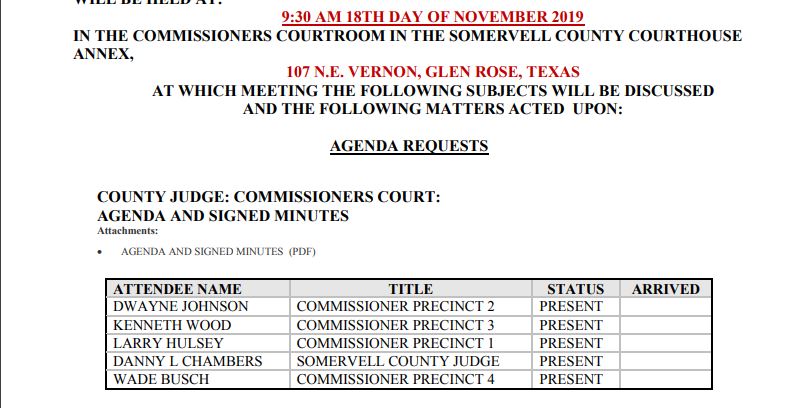 Then if you review the Minutes Packet it actually shows Wood not present and then later on down in the packet that Wood was present. So we have the short version of the minutes which are inaccurately showing Wood as present and the extended minutes packet also has part of it wrong, one part showing present and one not.
Many questions arise about this...
How can we know what is going on at these meeting when inaccurate minutes are posted?
Why does it take a member of the public to notice this?
Didn't the Commissioners see it when they approve the minutes?
The elected County Clerk Michelle Reynolds didn't notice the minutes were inaccurate or have a process in place to prevent this from happening?
Does no one proof these things?
Why did it take me demanding to see the minutes to get them posted in the first place?