Salon is now an archive.
New site here
This site's archives
---
2 July 2018 at 7:46:25 AM
salon

ACLU.ORG (Previously, before this case was appealed to the SCOTUS, the full US Court of Appeals for the 4th circuit ruled that the commissiones violated the constitution when they opened public meetings by coercing public participation in prayers.

WASHINGTON — The U.S. Supreme Court announced today it will not review a ruling that found the county commissioners of Rowan County, North Carolina, violated the Constitution by coercing members of the public to join in prayers that overwhelmingly advanced beliefs specific to one religion. The decision means that a lower court ruling striking down the practice will stand, with Rowan County having exhausted all possible appeals.

"This is an important victory for the rights of all people to be free from religious coercion by government officials," said Chris Brook, legal director for the ACLU of North Carolina, who argued the case at the district and circuit court. "People who attend public meetings should not have to fear that government officials may force them to participate in a prayer—or discriminate against them if they don't."

The ACLU Program on Freedom of Religion and Belief and the ACLU of North Carolina filed a lawsuit challenging the commissioners' practice in March 2013 on behalf of three Rowan County residents. In July 2017, the full U.S. Court of Appeals for the Fourth Circuit ruled 10-5 that the county's practice was unconstitutional, upholding a lower court ruling.

Between 2007 and 2013, more than 97 percent of the prayers delivered by Rowan County commissioners before public meetings were specifically Christian. The commissioners had instructed those present to stand and join in the prayer, leading many residents to feel coerced and pressured into doing so.

"This case has always been about making Rowan County more welcoming to people of all beliefs, and we are so glad that the Supreme Court has let this ruling stand," said Nan Lund, the lead plaintiff in the case, Lund et al. v. Rowan County. "Everyone should be able to attend public meetings and raise concerns with government officials without having to violate or be judged by their religious beliefs."

In May 2015, a federal district court ruled Rowan's practice unconstitutional and ordered the commissioners to cease the practice of opening meetings with coercive, sectarian prayer, and requesting that the public join them in prayers that advanced one faith. Since then, a chaplain has continued to lead the commissioners in prayers not directed at the public.

"Government officials don't have boundless power to impose their religious beliefs on community members," said Daniel Mach, director of the ACLU Program on Freedom of Religion and Belief. "As the court of appeals recognized, there are real constitutional limits on government-sponsored prayer."


Permalink Tags: aclu lund v rowan SCOTUS
Views: 1685
Latest Blog Post by salon -Video- Somervell County Commissioners Court Special Sessions (2) Dec 23 2019
More Posts You Might Enjoy
Can County Commissioners Deliver Invocations? 4th US Circuit Court of Appeals Says NO! (7/14/2017)
Let's get something straight about gay marriage...
Updated- Called Somervell County Clerk's Office To Ask If They were issuing same sex marriage licenses
#LoveWins -SCOTUS Rules Same Sex Couples can Marry ANYWHERE in the US
Somervell County Salon Blog is now an archive site. Commenting not enabled.

---
---



Guest


Today Is
Sunday, September 19, 2021

---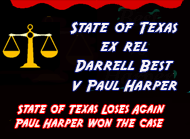 Latest Posts

More Blog Headlines