Salon is now an archive.
New site here
This site's archives
---
15 June 2018 at 7:19:05 AM
salon

Truly disgusting. And his spokesmen are using the Bible to try to justify this, in a country where we don't use the Bible above the law. Every decent and ethical person needs to speak up about this. I plan to call Cornyn and Cruz today. Don't forget, this is OPTIONAL, this is not the LAW, Trump is responsible for this and LYING about it. Let me say this again, Trump is LYING when he says it's a law of Democrats, this is HIS POLICY.

"Noncitizens who cross our borders unlawfully, between our ports of entry, with children are not an exception," the attorney general said. "They are the ones who broke the law, they are the ones who endangered their own children on their trek. The United States, on the other hand, goes to extraordinary lengths to protect them while the parents go through a short detention period."

Current law does not prohibit separating children from their parents.


Permalink
Views: 1964
Latest Blog Post by salon -Video- Somervell County Commissioners Court Special Sessions (2) Dec 23 2019
Somervell County Salon Blog is now an archive site. Commenting not enabled.

---
---



Guest


Today Is
Sunday, November 27, 2022

---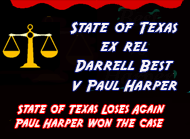 Latest Posts

More Blog Headlines