Salon is now an archive.
New site here
This site's archives
---
3 November 2017 at 2:41:27 PM
salon

This has to do with whether it is appropriate to have a school board do prayer at a public school board meetings. From May 2016

In a brief filed today, the American Humanist Association urges the Fifth Circuit to uphold a Texas district court's order, which denied Birdville Independent School District board members' motion to dismiss. Going back to at least 1997, the school district's Board of Trustees has invited middle and elementary school students, and sometimes high school students, to give prayers at school board meetings, violating the Establishment Clause of the First Amendment. School board members also participate in the prayers, and other students from the district are present at the meetings.

"When public meetings include school-endorsed prayers, they send a divisive message that favors Christians while excluding nonreligious and non-Christian members of the community," said Roy Speckhardt, executive director of the American Humanist Association. "Students and members of the community have the right to be free from religious coercion at school board meetings."

"This school board's practice of endorsing prayer and coercing schoolchildren to participate in religious activity clearly violates the Establishment Clause," said Monica Miller, senior counsel for the Appignani Humanist Legal Center. "Given decades of precedent, the Fifth Circuit should allow our claims to proceed against the board members, who have demonstrated a reckless and callous indifference to students' First Amendment rights."

The US Fifth Circuit Court of Appeals , in March, said

In March, a three-judge panel of the Fifth Circuit Court of Appeals unanimously upheld the district court ruling, with Judge Jerry E. Smith authoring the opinion.

"Because the practice falls more nearly within the recently reaffirmed legislative-prayer exception to the Supreme Court's Establishment Clause jurisprudence, we affirm the summary judgment in favor of the school district and, in the accompanying consolidated appeal, we reverse and render on the denial of qualified immunity to the school board members," Judge Smith wrote.

And now

A Washington, D.C.-based secularist group is continuing its litigation against a Texas school district's prayer policy at public board meetings.

The American Humanist Association filed a reply brief on Monday to the U.S. Supreme Court in hopes of appealing a lower court's decision ruling in favor of Birdville Independent School District.

In their brief, AHA argued that their appeal should be granted because there was no consensus among circuit courts as to the constitutionality of Birdville's prayer policy.

"The lower courts fundamentally disagree on whether the legislative-prayer exception applies to school boards," read the reply brief.

Here is the brief that was filed earlier (2017) Part

BISD nonetheless insists that Galloway "does not exclude public schools from its curtilage" because, "[w]hile this Court did distinguish legislative prayer from Lee, it did so on the basis of the disparate and singular context inherent to a high school graduation." (Opp.26). This is not so. In the same paragraph, the Court also cited Santa Fe Indep. Sch. Dist. v. Doe, 530 U.S. 290, 312 (2000) as distinguishable authority, and Santa Fe involved purely voluntary, regularly scheduled, football games. 134 S. Ct. at 1827. The Court also repeatedly distinguished students from mature adults, id. at 1823, 1826-27 (Pet.19-20), and emphasized the narrowness and "fact-sensitive" nature of its decision. Id. at 1825. Justice Alito stressed: "All that the Court does today is to allow a town to follow a practice that we have previously held is permissible for Congress and state legislatures." Id. at 1834 (concurring opinion) (emphasis added).

BISD cites Wicks for the notion that "at least eight states have demonstrable historical records of opening prayers at school board meetings." (Opp.27). In Galloway, however, this Court cautioned that "Marsh must not be understood as permitting a practice that would amount to a constitutional violation if not for its historical foundation." Id. at 1819. And this Court already determined that Marsh's historical approach is not useful in the public-school context. (Pet.17-18).

And

II. BISD's Opposition failed to reconcile the conflict between this Court's school prayer cases and the Fifth Circuit's decision upholding school-sponsored prayers delivered to captive student audiences. The Fifth Circuit's decision squarely conflicts with this Court's cases holding that "public schools may not subject their students to readings of any prayer," Lee v. Weisman, 505 U.S. 577, 610 (1992), and that the legislative-prayer exception is inapplicable to the publicschool context. Id. at 592, 596-97. (Pet.16-21, 26-30). Legislative prayers "inhabit a pallid zone worlds apart from official prayers delivered to a captive audience of public school students and their families." Id. at 630 (Souter, J., concurring). In Santa Fe, the Court made clear that "student-led, student-initiated prayer" at voluntary school events open to the community do not qualify for the exception. 530 U.S. at 301-02, 309. (Pet.18). The Fifth Circuit correctly found that "like Santa Fe, this case is about school-district-sanctioned invocations delivered by students on district property." (App.9). Yet it concluded that "student-led invocations," delivered under the authority of school officials to captive student audiences, qualify for the legislativeprayer exception. (App.10, 16). As Petitioners illustrated, allowing this decision to stand will result in a paradoxical outcome foreclosed by this Court's cases. (Pet.3, 28). This case, like Lee, "centers around an overt religious exercise in a secondary school environment" where "subtle coercive pressures exist" and where students have no real alternative allowing them "to avoid the fact or appearance of participation." 505 U.S. at 588. The Court's "jurisprudence in this area is of necessity one of line-drawing, of determining at what point a dissenter's rights of religious freedom are infringed by the State." Id. at 598. By any reading of the Court's cases, the conformity required of the students participating in board meetings is "too high an exaction." Id. (Pet.3-4, 28-29). Absent from BISD's Opposition is any serious effort to distinguish students participating in school board meetings from students voluntarily attending other school functions. Although BISD states that the difference lies in the fact that legislative prayer is part of our nation's heritage (Opp.9-12, 25), BISD does not elucidate how that possibly makes its prayers any less coercive to an eight-year-old student leading the pledges at the podium alongside the prayer-giver and her principal. (Pet.27-28). Nor would the "legislative prayer" label make any difference to a Valedictorian or National Merit Scholar student receiving an honor at a meeting. (Pet.22). When she is asked by the principal to stand for a prayer she finds objectionable, then sees her peers and school authorities participating, she is put in an "untenable" position exceeding that of the students in Lee, 505 U.S. at 590, and Santa Fe, 530 U.S. at 312. (Pet.26-30). Lacking any meaningful basis to distinguish Lee and Santa Fe, BISD resorts to its simplistic syllogism that because a school board is a deliberative body, attending a school board meeting "clearly does not implicate the same concerns of coerciveness as does prayer at student-centered events." (Opp.35). Yet BISD, like the Fifth Circuit, fails to demonstrate how that is so. Instead, BISD avers that "[s]tudent attendance at a board meeting is voluntary, and those in attendance are free to enter and leave at any time." (Opp.23); see also (Opp.5, 11, 13, 15, 17). BISD misunderstands the lesson in Lee and Santa Fe. Giving a student the option to leave a prayer is not a cure for a constitutional violation. Lee, 505 U.S. at 596. School districts may not place "primary and secondary school children" in the "dilemma of participating" in the prayer, "with all that implies, or protesting." Id. at 593; see also Santa Fe, 530 U.S. at 311-12; Indian River, 653 F.3d at 278. In Galloway, the Court made this distinction between students and adults abundantly clear. 134 S. Ct. at 1823, 1826-27 (Pet.19-20).

BISD still believes Galloway is indistinguishable because it "referenced the presence of students." (Opp.33); see also (Opp.16, 18, 19). But Galloway only involved incidental and "occasional" presence of minors. 134 S. Ct. at 1823, 1826-27, & 1832 (Alito, J., concurring). (Pet.19). There is nothing occasional or incidental about student participation in BISD meetings. (Pet.23-24). BISD does not deny that it has "deliberately made its meetings meaningful to students." Indian River, 653 F.3d at 277. (Opp.3, 8). Rather, it restates the Fifth Circuit's conclusion, premised on its flawed syllogism, supra, that the "mere presence of students at meetings does not transform the deliberative governmental body into a school sponsored setting." (Opp.13, 22-23, 35) (App.12-13). But the " 'mere presence' of students at a legislative session is not what makes [BISD's] policy unconstitutional." Id. at 281. The conclusion is instead "premised on careful consideration of the role of students at school boards, the purpose of the school board, and the principles underlying the Supreme Court's school prayer case law." Id. In the "public school context, the need to protect students from coercion is of the utmost importance." Id. Ignoring these considerations, BISD argues that the "lack of student presence" would "not affect the ability of the board to carry out its business." (Opp.13). The necessity of student presence, however, is not determinative of coercion, and even less so where the Board has created powerful incentives for students to attend. The "very fact that school board meetings focus solely on school-related matters provides students with an incentive to attend the meetings that is lacking in other settings." Coles, 171 F.3d at 381-82.

Update: SCOTUS petition denied

(Washington, D.C., November 27, 2017)— The American Humanist Association expressed disappointment today that the Supreme Court has denied its petition for certiorari in a case in which the Fifth Circuit's decision upholding a Texas school district's practice of subjecting its students to prayers at school board meetings.

For nearly thirty years, the Birdville Independent School District's school board has been inviting students as young as six to open its meetings with prayers and lead the pledges. Students are present at every meeting, and often mandatorily for school credit, to receive recognition for academic or extracurricular achievement, to perform for the Board, or to resolve disciplinary matters. Teachers, administrators, and other students from the district are commonly required to be present at the school board meetings and are asked to stand and join the prayers. School administers in their official capacities also actively endorse and participate in the student prayers.

"The Court's decision disregards the serious coercion students face when a prayer is recited in a school-controlled environment with teachers and administrators watching and participating," said Roy Speckhardt, executive director of the American Humanist Association. "By denying the petition for certiorari, the Supreme Court is allowing this unfair and inappropriate practice to continue."


Permalink Tags: prayer school board birdville isd american humanist
Views: 1931
Latest Blog Post by salon -Video- Somervell County Commissioners Court Special Sessions (2) Dec 23 2019
More Posts You Might Enjoy
JP Prayers in Courtroom (Texas) Freedom from Religion Foundation Files Suit against Judge Wayne Mack
Religious News and Notes from the Distaff Side - 5/14/2016
Putting a religious tone into what ought to be secular, inclusive activities
Are Sectarian Prayers by Students at Graduation Coercive?
Somervell County Salon Blog is now an archive site. Commenting not enabled.

---
---



Guest


Today Is
Saturday, August 13, 2022

---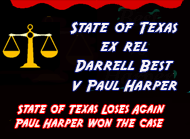 Latest Posts

More Blog Headlines