Salon is now an archive.
New site here
This site's archives
---
14 October 2016 at 8:31:46 AM
salon

At a recent public hearing about the tax rate, a citizen attended and said, basically, that it was time to "nitpick every dime". Dwayne Griffin said that they had. I call BS on that. At one of the first Somervell County Hospital District meetings, the entire board voted not to have committee meetings, including budget and finance. They didn't even have an overall budget meeting until the 20th of September, at which meeting they had to follow along on the screen rather than have a printed out copy to look at and mark.Some good questions were asked at that meeting, but why did the board violate the bylaws by not having budget meetings all the way along and particularly waiting till the point where legally the budget had to be approved in a short perioed of time? At one point, Dwayne Griffin said he was asking for a special meeting to discuss doctor salaries and operations. Nothing came of that. In my opinion, it was highly irresponsible for the board to abdicate responsibility for *nitpicking* the budget and leaving it to what and how Ray Reynolds wanted to present once a month in board meetings.


Permalink Tags: glen rose glen rose medical center somervell county hospital district dwayne griffin budget
Views: 1874
Latest Blog Post by salon -Video- Somervell County Commissioners Court Special Sessions (2) Dec 23 2019
More Posts You Might Enjoy
Sheriff Logs, Jail Logs, Fire Logs from Nov 15, 2019 through Dec 18, 2019
Somervell County Hospital District CFO Report from Dec 5 2019 and I-35 Clinic Info
Part of your RAISED Somervell County Hospital District taxes going for Pecan Clinic in Hood County
Should Somervell County Hospital District Keep Records Past 90 days? They voted to delete video
Somervell County Salon Blog is now an archive site. Commenting not enabled.

---
---



Guest


Today Is
Wednesday, June 29, 2022

---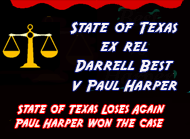 Latest Posts

More Blog Headlines