Salon is now an archive.
New site here
This site's archives
---
17 November 2015 at 10:47:49 AM
salon

Amazingly, Ted Cruz and Jeb Bush believe that christians are the only refugees that should be allowed in the United States.

President Obama shows what 1 compassion is, versus the xenophobes.

"And when I hear folks say that, well, maybe we should just admit the Christians but not the Muslims, when I hear political leaders suggesting that there would be a religious test for which person who's fleeing from a war-torn country is admitted, when some of those folks themselves come from families who benefited from protection when they were fleeing political persecution, that's shameful," he said, his voice rising. "That's not American. That's not who we are. We don't have religious tests to our compassion."


Permalink Tags: obama refugees religious test
Views: 1755
Latest Blog Post by salon -Video- Somervell County Commissioners Court Special Sessions (2) Dec 23 2019
More Posts You Might Enjoy
I'm Female-And I had a very different perception of the first debate than the pundits
Video-My Job
The 47 Percent- Seniors, Veterans
THE CONVENTIONS ARE OVER, THANKFULLY...
Somervell County Salon Blog is now an archive site. Commenting not enabled.

---
---



Guest


Today Is
Friday, October 22, 2021

---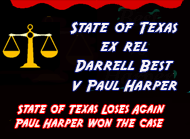 Latest Posts

More Blog Headlines