Salon is now an archive.
New site here
This site's archives
---
4 August 2015 at 1:55:05 PM
salon

BUT at the same meeting, July 30, 2015, at which this was discussed, the very next agenda item was spending MORE Somervell County taxpayer money in Hood County, for the benefit of residents in private gated community, Pecan Plantation, at the Pecan Family Medical Center


Permalink Tags: glen rose glen rose medical center pecan family medical center pecan plantation hood county hospital district somervell county hospital district
Views: 1622
Latest Blog Post by salon -Video- Somervell County Commissioners Court Special Sessions (2) Dec 23 2019
More Posts You Might Enjoy
Sheriff Logs, Jail Logs, Fire Logs from Nov 15, 2019 through Dec 18, 2019
Somervell County Hospital District CFO Report from Dec 5 2019 and I-35 Clinic Info
Part of your RAISED Somervell County Hospital District taxes going for Pecan Clinic in Hood County
Should Somervell County Hospital District Keep Records Past 90 days? They voted to delete video
Somervell County Salon Blog is now an archive site. Commenting not enabled.

---
---



Guest


Today Is
Thursday, May 6, 2021

---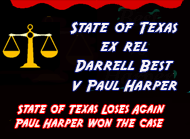 Latest Posts

More Blog Headlines