Salon is now an archive.
New site here
This site's archives
---
21 March 2014 at 12:15:17 PM
salon

As we've mentioned before, SR2O wants something for nothing. We saw in a previous artlce from the Cleburne Times Review that SR2O actually wanted to have their fuel company located in Alvarado because it's right off I-35. But there was apparently only one guy on the council there that wanted the deal.

From the Cleburne Times Review March 19, 2014

Davis said SR2O talked to Somervell County representatives in recent weeks about taking the deal there after Alvarado council members expressed reservations about having such a project in their back yard.

But after Monday's city council meeting, it looks like SR2O and Alvarado have laid their mutual reservations to rest.

So.. a number of people are right now questioning whether this activity with the misgotten deal with Somervell County was simply to get Alvarado to get off the fence. Guess it worked. But is this even a good deal for Alvarado? Article points out, as we all know, that SR20 isn't putting ANY money into this, and won't be paying property taxes in Alvarado. They said so to Somervell County, same thing for Alvarado. And, like for Somervell County, they want revenue bonds sold, but aren't there consequences if things don't go as planned? Why, YES

"These are revenue bonds," Davis said. "Legally our taxpayers are not obligated to pay them."

But, he said, there are consequences beyond damage to Alvarado's reputation if something went wrong: a lower bond rating, for example.

As we noted before, SR2O came here because they said Somervell County is desperate for money. Clearly they also think Somervell County govt and others, such as Darryl Best and Larry Smith, are suckers, too.

TELL your commissioner to KILL this deal, and make sure to include Larry Hulsey in your list of people to call since if for some reason SR2O manages to keep on pitching this deal to everybody, it would be in Precinct 1





Permalink Tags: somervell county glen rose larry hulsey sr20
Views: 1716
Latest Blog Post by salon -Video- Somervell County Commissioners Court Special Sessions (2) Dec 23 2019
More Posts You Might Enjoy
Video- Somervell County Commissioners Court Special Sessions (2) Dec 23 2019
Somervell County Judge Danny Chambers is the Logjam at the top of the State of Texas ex rel Best v Harper suit
Screen for Jobs on outside of Somervell County Courthouse Annex
Video re: Danny Chambers Drag Racing Around the Square In Youth (Glen Rose)
Somervell County Salon Blog is now an archive site. Commenting not enabled.

Comments!
---

1 - antitaxbrigade 23 Mar 2014 @ 6:40:04 PM
Was on the internet late last night, looks like Wes the savior has been with the sr2o group at least a year , at that point they claimed to be able to convert cedar trees into biofuels i guess next year it will cure cancer and heal the lame. Thank goodness Larry ,Darryl and Darryl are looking out for us and have Wes the savior on the payroll. I am excited to see thier next caper maybe we can start a circus and travel the country and follow the sr2o sideshow.
---
2 - salon 24 Mar 2014 @ 1:49:01 PM
@antitaxbrigade- link to your internet source? Wonder, is Sr2o paying the Center for Innovation to get them a freebie government that will pay their way? and then, Darryl Best and his bunch are also paying $25,000 to get the business? Boy, IF SO, Wes Jurie would sure be banking!
Latest Blog Post by salon -
Video- Somervell County Commissioners Court Special Sessions (2) Dec 23 2019
---

3 - antitaxbrigade 25 Mar 2014 @ 5:54:34 PM
The article is a funny and worth a look. here is the link www.kiowacountysignal.com/article/20120916/news20919285/167/news from 09-16-2012
also look at www.newsok.com. , www.enidnes.com ,www.hutchnews.com/todaystop/greensburg-prospect-1 ,for just a few places they have tried to set up shop.
---
4 - salon 25 Mar 2014 @ 6:17:03 PM
Latest Blog Post by salon -
Video- Somervell County Commissioners Court Special Sessions (2) Dec 23 2019
---
---



Guest


Today Is
Friday, September 24, 2021

---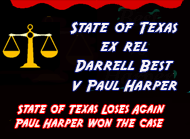 Latest Posts

More Blog Headlines