Salon is now an archive.
New site here
This site's archives
---
5 December 2013 at 1:11:27 PM
salon

Recently we heard, and have an audio recording of, that Mike Ford said that he was going to push his own agenda about whether to dissolve the hospital district or not. (look on that link for Bully Pulpit) We wondered at that time why someone in position of judge, who presumably might be a tie voter on the Somervell County Commissioners Court, and whose office sits in the same hallway as early voting for Somervell County, would think it was ethical to do this. (He does not work FOR the Somervell County Hospital District, does he? No? But there are some that believe he is feathering his nest to work at GRMC when he (thankfully) stops being judge. Apparently he's decided that his Weighty Opinion on the petition needs to be expressed and did so recently in another public venue. He's not one who has ever let the impropriety of legality of certain decisions (14.4 million certificate of obligation) stand in his way, and now he can add more ethical chipping at his judicial reputation to that.



Permalink Tags: mike ford somervell county glen rose medical center somervell county hospital district
Views: 1678
Latest Blog Post by salon -Video- Somervell County Commissioners Court Special Sessions (2) Dec 23 2019
More Posts You Might Enjoy
Been Wondering- WHY didn't Somervell County Attorney Andrew Lucas have a contract with outside attorney Mackenzie
Sheriff Logs, Jail Logs, Fire Logs from Nov 15, 2019 through Dec 18, 2019
*The Other* -Why Does Somervell County Hospital District Categorize Property Taxes as Other under Revenue
Why Didn't County Attorney Andy Lucas Keep Extensive Lawsuit Materials in his file?? re: State of Texas ex rel Best v Harper
Somervell County Salon Blog is now an archive site. Commenting not enabled.

Comments!
---

1 - antitaxbrigade 5 Dec 2013 @ 6:17:00 PM
I am sure all his friends from church are so proud of him , on the other hand he makes me sick.
SHAME ON THEM ALL !!!!!!!!!!!!!!!!
---
---



Guest


Today Is
Sunday, September 19, 2021

---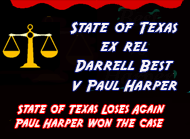 Latest Posts

More Blog Headlines