Salon is now an archive.
New site here
This site's archives
---
9 August 2013 at 9:21:57 AM
salon

Remember how when the people pushing this district failed to tell anyone HOW they wanted to spend the money they were wanting to fish out of your pocket? As in, were they wanting to spend even more money on fixing up the hospital, adding personnel, what? It was a mystery. The only card they had in their pocket, and that one was bent and soiled, was the scare tactic that "If you don't vote for a district, the HOSPITAL WILL CLOSE. BOOO!!!" (This despite the fact that the county commissioners all said they would NOT close the hospital.) I recall the Pecan Plantation people from Hood County writing letters to the Glen Rose Reporter newspaper telling us to vote for the hospital. One person even said that she wanted a full service hospital... but lived in Granbury, which is in its own hospital district and pays NO hospital district taxes. Could any of those Granbury people vote in THIS election to have taxes taken out for what they wished to have US pay for? Nope. Was there even one Somervell county voter who was so swayed by wanting to help out those poor poor Hood County people who were only telling us that they wanted a fancy hospital that WE would pay for for THEM that the Glen Rose resident voted for the district while wiping away a tear?


Permalink Tags: glen rose glen rose medical center grmc somervell county hospital district
Views: 1677
Latest Blog Post by salon -Video- Somervell County Commissioners Court Special Sessions (2) Dec 23 2019
More Posts You Might Enjoy
Sheriff Logs, Jail Logs, Fire Logs from Nov 15, 2019 through Dec 18, 2019
Somervell County Hospital District CFO Report from Dec 5 2019 and I-35 Clinic Info
Part of your RAISED Somervell County Hospital District taxes going for Pecan Clinic in Hood County
Should Somervell County Hospital District Keep Records Past 90 days? They voted to delete video
Somervell County Salon Blog is now an archive site. Commenting not enabled.

Comments!
---
---



Guest


Today Is
Sunday, September 19, 2021

---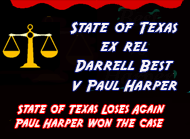 Latest Posts

More Blog Headlines