Salon is now an archive.
New site here
This site's archives
---
20 June 2013 at 2:54:14 PM
salon

A local doctor called the house to talk to my better half re an ad in the newspaper (not my ad, I have nothing to do with that ad). As long as he called, while taking a message, I asked him about a couple of things I was wondering about, and the conversation turned into a vigorous discussion of the hospital. We didn't agree about a number of things, which is fine, but he called me "honey" about 3/4 of the way into the call. I was taken aback the first time he did it, because it's so familiar and I have never even met the man. The second time he did it, I said "Don't call me Honey". I wonder if he calls his female patients *honey*. Maybe some of those ladies like that, but I've always thought addressing women that way was not only too familiar but patronizing and condescending. . No idea how old this man is but maybe he's a creaking old guy who is still living in Mad Men days or he's a young guy who feels the need to power up by demeaning others. Either way, listen up, we're in 2013 and maybe he should find another way to try to win arguments, like, um, using logic and facts. Update: in August of last year (2014), the doctor came up to me at a govt meeting and apologized.


Permalink Tags: glen rose glen rose medical center grmc justus peters pecan plantation
Views: 1634
Latest Blog Post by salon -Video- Somervell County Commissioners Court Special Sessions (2) Dec 23 2019
More Posts You Might Enjoy
Sheriff Logs, Jail Logs, Fire Logs from Nov 15, 2019 through Dec 18, 2019
Somervell County Hospital District CFO Report from Dec 5 2019 and I-35 Clinic Info
Part of your RAISED Somervell County Hospital District taxes going for Pecan Clinic in Hood County
Should Somervell County Hospital District Keep Records Past 90 days? They voted to delete video
Somervell County Salon Blog is now an archive site. Commenting not enabled.

---
---



Guest


Today Is
Wednesday, June 23, 2021

---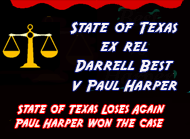 Latest Posts

More Blog Headlines