Salon is now an archive.
New site here
This site's archives
---
15 March 2012 at 5:56:19 PM
pstern

Well, I think you all know the answer to that question. It's probably both.


Permalink
Views: 1952
Latest Blog Post by pstern -Who funds ISIS?
Somervell County Salon Blog is now an archive site. Commenting not enabled.

---
---



Guest


Today Is
Sunday, November 27, 2022

---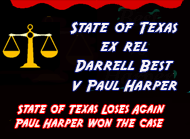 Latest Posts

More Blog Headlines