Salon is now an archive.
New site here
This site's archives
---
16 September 2011 at 5:05:46 PM
pstern

Interesting article about how France has reacted to thousands of Moslems falling out into the streets and sidewalks to pray because there are not enough indoor places for them to pray in.


Permalink
Views: 1673
Latest Blog Post by pstern -Who funds ISIS?
Somervell County Salon Blog is now an archive site. Commenting not enabled.

Comments!
---
---



Guest


Today Is
Sunday, September 19, 2021

---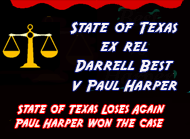 Latest Posts

More Blog Headlines