Salon is now an archive.
New site here
This site's archives
---
30 December 2009 at 11:56:51 AM
salon

Arcangelo and I are covered by the NHS because me and my husband were employed on work papers while here. The only thing I can say is thank you. I grew up in Canada, which has a similar system. I believe, and have always believed, in the public system of healthcare. It has kept my mother alive and is the only equaliser left in society. If this had happened to us in the US, where we live, we would not have been covered. I can't imagine the stress of that being applied to the stress of a hospital stay. People are here because they have to be and it gives other people a chance to help them. When you can take the exchange of money out of a life-and-death equation it gives people the chance to be as good as they can be.


Permalink
Views: 2086
Latest Blog Post by salon -Video- Somervell County Commissioners Court Special Sessions (2) Dec 23 2019
Somervell County Salon Blog is now an archive site. Commenting not enabled.

---
---



Guest


Today Is
Monday, October 2, 2023

---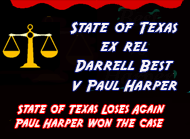 Latest Posts

More Blog Headlines