Salon is now an archive.
New site here
This site's archives
---
30 December 2009 at 11:25:58 AM
salon

Pendergraph knew that ICE could disappear people, because he knew that in addition to the publicly listed field offices and detention sites, ICE is also confining people in 186 unlisted and unmarked subfield offices, many in suburban office parks or commercial spaces revealing no information about their ICE tenants--nary a sign, a marked car or even a US flag. (Presumably there is a flag at the Veterans Affairs Complex in Castle Point, New York, but no one would associate it with the Criminal Alien Program ICE is running out of Building 7.) Designed for confining individuals in transit, with no beds or showers, subfield offices are not subject to ICE Detention Standards. The subfield office network was mentioned in an October report by Dora Schriro, then special adviser to Janet Napolitano, secretary of Homeland Security, but no locations were provided.

Even if these people may be here illegally, the principles in the United States should not allow secret detentions.


Permalink Tags: ice secret detention
Views: 2088
Latest Blog Post by salon -Video- Somervell County Commissioners Court Special Sessions (2) Dec 23 2019
Somervell County Salon Blog is now an archive site. Commenting not enabled.

---
---



Guest


Today Is
Monday, October 2, 2023

---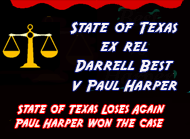 Latest Posts

More Blog Headlines