Salon is now an archive.
New site here
---
29 September 2009 at 5:46:05 PM
Somervell County Salon Blog is now an archive site. Commenting not enabled.

Comments!
---

1 - humanbeing 29 Sep 2009 @ 7:33:21 PM
I'm surprised it did that well. Interesting (and frustrating) to me how many people treat the public option as though it were a dreaded disease. In my opinion, shackling health insurance to one's employer is ridiculous. Ever tried to be a self-employed person? Why should an American lose health insurance if she or he loses employment? And why should one's employer pay half the bill?
Another interesting observation is that the ones who are most afraid of the public option are also the ones who seem to be OK with the Corporate takeover of everything. But how amenable is the spiraling cost of private health insurance to the viability of our corporations (unless it's a health insurance corporation)? This isn't rational.
Latest Blog Post by humanbeing -
State Department Admits It Doesn't Know Keystone XL's Exact Route
---

2 - Anonymous 29 Sep 2009 @ 7:50:10 PM
How disappointing!
---

3 - humanbeing 29 Sep 2009 @ 9:19:52 PM
I certainly don't know how all this will play out but what i do know is that the dark and greedy ones are destroying themselves. Even though our systems are still supporting them, they will go down.
Latest Blog Post by humanbeing -
State Department Admits It Doesn't Know Keystone XL's Exact Route
---
---



Guest


Today Is
Sunday, January 17, 2021

---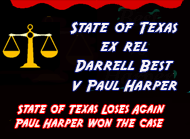 Latest Posts

More Blog Headlines