Salon is now an archive.
New site here
---
25 September 2009 at 9:27:01 AM
salon

Courtesy Mary Ann Million

COMMISSIONER'S COURT

MEETING OF SPECIAL SESSION

PURSUANT TO THE TEXAS OPEN MEETINGS ACT, NOTICE IS HEREBY GIVEN THAT A SPECIAL MEETING OF THE COMMISSIONERS' COURT OF SOMERVELL COUNTY, TEXAS WILL BE HELD AT

9:30 A.M, MONDAY, THE 28th DAY OF SEPTEMBER, 2009,

IN THE COMMISSIONERS' COURTROOM IN THE SOMERVELL COUNTY COURTHOUSE ANNEX

IN GLEN ROSE, TEXAS AT WHICH MEETING THE FOLLOWING SUBJECTS WILL BE DISCUSSED AND THE FOLLOWING MATTERS ACTED UPON:

CITIZEN COMMENTS: This is for citizens to comment on any subject not on the current agenda concerning county business. Members of the Court may answer direct questions, but any action from this item must be scheduled on a future agenda.

1.

To approve the 2009-2010 budget.

2.

To set the tax rate for the budget year for 2009-2010.

3.

Discuss/take action on 2010 Regular Commissioners Court Dates.

4.

Move $110 from Cnty Atty Dues/Subscriptions #408-400 to Law Library Books #419-318.

5.

Move $475 from Heritage Center Copier Maint #446-452 and $325 from Heritage Center Insurance #446-410 to Heritage Center Utilities #446-440.

6.

Move $15,000 from Capital Imp's Expo Center #450-538 to Expo Center Utilities #440-440.

7.

Move $12,000 from G/C Maint Group Medical #441-202 to G/C Utilities #441-440 $10,000, and to G/C Rep Pts/Supplies #441-350 $1,000 and to G/C Retirement #441-203 $1,000.

8.

Move $150 from EMS Tires/Tubes #436-332 to EMS Medical Supplies #436-336.

9.

Move $1,500 from Fire Dept Group Medical #429-202 to Fire Dept Utilities #429-440.

10.

Move $500 from Cnty Atty Part Time Labor #408-105, $1,500 from Cnty Atty Social Security #408-201, $500 from Cnty Atty Printing #408-435 and $500 from Cnty Atty Comp Maint #408-453 to County Atty Outside Expense #408-414.

11.

Move $4,000 from Public Events Group Medical #440-202, and $1,000 from Pubic Events Property Insurance #440-410 to Public Events Shavings #440-355 $1,500 TO Public Events Premium Pay #440-140 $500, to Public Events Rep Pts/Supplies #440-350 $1,500 and to Public Events Bldg Cleaning #440-454 $1,500.

12.

Move $22,805 from Cap Imp's E/D Bldg #450-592 to S/O Eq/Furn #428-570.

13.

Move $1,500 from Library Group Medical #401-202 to Library Books #401-319.

14.

Move $225 from Fire Dept Group Medical #429-202 to Fire Dept Radio Repair #429-459.

15.

Open/discuss/take action on Property Insurance Sealed Proposals.

16.

Discuss/take action on Master Gardener's Project at Heritage Park.

17.

Discuss/take action on appointment of Prairie Land Groundwater Conservation District Board of Directors.

18.

Discuss/take action on the creation of a Hospital Authority as authorized by Chapter 264 of the Texas Health & Safety Code, and as to appointment of a Board of Directors for the Hospital Authority.

After having convened in open session, the Commissioners Court will retire into executive session, pursuant to the provisions of Section 551.074 of the Texas Government Code in order to discuss the appointment, employment, evaluation, reassignment, duties, discipline, or dismissal of a public officer or employee.

20.

Discuss/take action on Executive Session.

Th

is agenda is hereby posted and the above items

will be considered by the Commissioners' Court

9:30 AM, Monday, September 28th, 2009.

Walter Maynard

County Judge

UPDATED TO ADD MINUTES, COURTESY JUDY N

Somervell County Salon Blog is now an archive site. Commenting not enabled.

Comments!
---

1 - help hospital 27 Sep 2009 @ 9:40:06 PM
---
2 - salon 28 Sep 2009 @ 8:23:42 AM
@help hospital-I agree with you. I'd like to hear specifically about how they are going to go out and look for who will manage the hospital. It's not clear to me if the county does that or they appoint a board and the board does that.
Latest Blog Post by salon -
Video- Somervell County Commissioners Court Special Sessions (2) Dec 23 2019
---

3 - humanbeing 28 Sep 2009 @ 10:16:31 AM
The hospital board over the years has had some excellent members from the business community. The most serious problems facing our hospital are systemic in the health care system in this country, not just a possible management problem. I think the current crisis was brought on by some very unfortunate timing in the decision to expand just before the economy crashed. It has not been demonstrated to me that the management at GRMC has been incompetent or fraudulent in any way. Almost every hospital in this country is in crisis right now.
Latest Blog Post by humanbeing -
State Department Admits It Doesn't Know Keystone XL's Exact Route
---
---



Guest


Today Is
Sunday, January 17, 2021

---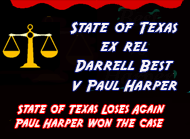 Latest Posts

More Blog Headlines