Salon is now an archive.
New site here
---
22 September 2009 at 4:22:33 PM
salon

Courtesy Mary Ann Million

MEETING OF SPECIAL SESSION

OF SOMERVELL COUNTY

PURSUANT TO THE TEXAS OPEN MEETINGS ACT, NOTICE IS HEREBY GIVEN THAT A SPECIAL MEETING OF THE COMMISSIONERS' COURT OF SOMERVELL COUNTY, TEXAS WILL BE HELD AT

4:00 P.M., FRIDAY, THE 25th DAY OF SEPTEMBER, 2009

,

IN THE COMMISSIONERS' COURTROOM IN THE SOMERVELL COUNTY COURTHOUSE ANNEX

IN GLEN ROSE, TEXAS AT WHICH MEETING THE FOLLOWING SUBJECTS WILL BE DISCUSSED AND THE FOLLOWING MATTERS ACTED UPON:

1.

Discuss/award proposals for Real Property, Lot 1 East, Block 4A, in the Gibbs Industrial Park, Somervell County.

This agenda is hereby posted and the above items

will be considered by the Commissioners' Court

4:00 PM., Friday, September 25th , 2009.

Walter Maynard

County Judge

Update to add minutes, courtesy Judy N

Somervell County Salon Blog is now an archive site. Commenting not enabled.

---
---



Guest


Today Is
Monday, January 25, 2021

---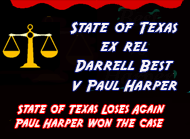 Latest Posts

More Blog Headlines