Salon is now an archive.
New site here
---
18 September 2009 at 10:44:22 PM
Somervell County Salon Blog is now an archive site. Commenting not enabled.

Comments!
---

1 - humanbeing 19 Sep 2009 @ 12:18:37 AM
Although I think this issue is a whole lot bigger than lakefront property owners, I'm glad to hear that citizens of Granbury are getting on board. The future of our water will be a matter of survival and not just about recreation and property values.
Latest Blog Post by humanbeing -
State Department Admits It Doesn't Know Keystone XL's Exact Route
---
---



Guest


Today Is
Thursday, April 22, 2021

---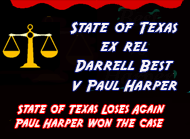 Latest Posts

More Blog Headlines