I'm a Democrat, not a Republican. Therefore there isn't anyone running for judge that I would vote for (a few of them I wouldn't vote for anyway) and I won't cross party lines to vote for a party that might as well call itself John Bircher extremists. But if I was to vote Republican, I'd vote for Jerry Lee, because he'll go clean up that hospital district mess. Other than that, generally tired of local politics.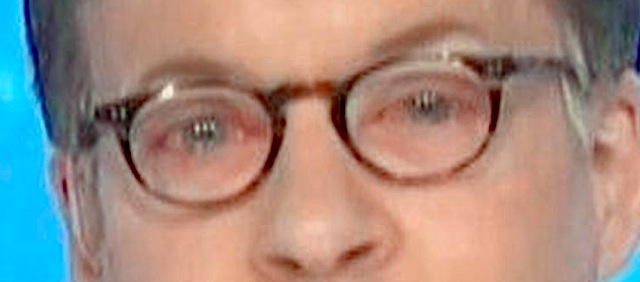 Watching Olympics lately. It's been good weather to be all hunkered in, especially with the wintry mix ice coming in. Loved the speed skating, and the figure skating by the Russian guy-absolutely perfect. Didn't understand why that one skater, I think she was Russian, skated to Schindler's list wearing a red coat, unless maybe this was an attempt to keep the holocaust front and center in a skating routine. Glad not to see Matt Lauer, but woah, what is with Bob Costas doing this with that horrible swollen pink eye? Watched him and another sports lady sharing a vodka last night and wondered why she was even TOUCHING a glass that he was holding? aaaaaaa. Ooops, heard that Matt Lauer, Mr Humble Brag, is going to step in for Costas-Ugh, I'd rather see swollen pink eye any day than be subjcted to Lauer-thank goodness for mute button and channel changer. I also don't understand why Russia, which has probably some of the coldest weather in the world chose the warm location they did for winter olympics. That said, it's pretty wonderful to watch people who clearly have a lot more coordination and stamina than 99 percent of people, including me.
Commercials during the Olympics. The Cadillac commercial that has the guy talking about how hard he works while comparing it to Europe taking breaks and the month of August off. Well, yeah. And that's bad... why? hahah.
Student resident built out of shipping containers sitting on silos.
Ridiculous how every single Republican ad I've seen for state politics has compared themselves against President Obama. Really? BOOGIEMAN!!! hahah, what you do when your own pockets are empty.
Incidentally, Greg Abbott compares south Texas to a "third world".
Also ignoring anyone who uses the tired "If you don't believe X, then you don't Love Your Country".
Glad to see that marriage equality for all is becoming ever more real
Today is NSA Stop Mass Surveilllance Day
Creationism's Ruining My Science Class
I don't smoke marijuana, don't actually like smoking anything, but am all for legalizing it, and getting tax money from its sale. Just watched Ken Burns Prohibition show and didn't realize that paying a national income tax started at the same time that Prohibition was passed, thus taking away money from the government that they were getting from alcohol taxing sales. What IS hilarious is that Rick Perry tries to equate marijuana legalization with murder rates.
"And I want to share just one thing — or make a response to [United Nations Secretary-General Kofi Annan] about Portugal and the legalization of drugs there. In the five years since that has occurred there, 40 percent increase in the murder rate in that country. Anecdotal, I totally understand that, but the fact is we need to look at all of the data, the science."
Yeah, Anybody can claim anything "anectdotally". More proof that wearing glasses doesn't mean you're smart.